Résidence La Gabinière ***
Open from 7 April 2023 to 7 January 2024
Reception opening times :
Monday, Tuesday, Wednesday 8.30am to 1.30pm
Friday 8.30am to 12.30pm and 4pm to 7pm
Saturday 2pm to 7pm
Sunday 8am to 8pm
Closed weekly on Thursdays
Information and bookings :
+33 (0)4 94 42 13 86
(or +33 (0)4 94 58 22 86 outside opening dates)
The establishment
TOURIST RESIDENCE ON THE GIENS PENINSULA IN HYÈRES (VAR)
The Résidence de Tourisme La Gabinière welcomes you for a comfortable seaside holiday on the Presqu'île de Giens. La Gabinière has 14 fully-equipped flats with air conditioning, TV, dishwasher, large kitchen… and a magnificent view of the sea.
Explore our range of accommodation and choose the rental that best suits your wishes and requirements. La Gabinière offers you a wide choice of 6 categories of holiday flats: studio for 3 people (37 m²), 2-room mezzanine flat with terrace for 5 people (48 m²), 3-room mezzanine flat with sea view for 7 people (68 m²)…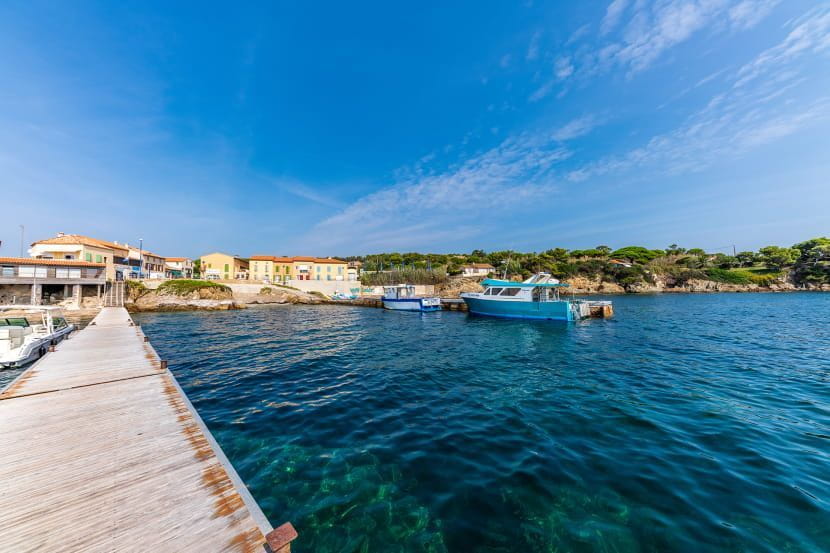 EQUIPMENT
The facilities of our rentals on the Presqu'île de Giens with sea view are designed for your everyday comfort, and to make your stay easier for families, as well as for snorkellers and divers :
Private lock-up : each flat has its own lock-up behind reception, where you can store your diving equipment, bicycles, beach toys, etc.
Shared sanitary facilities : a dedicated area for showering on your way back from the beach or out of the water.
Laundry : Open every day without interruption: 2 6 kg washing machines, 1 tumble dryer. Charges apply.
Parking : Each flat has a parking space in the basement car park (maximum height: 1.90 m). If required, an additional parking space can be provided at no extra cost in the car park adjacent to the residence.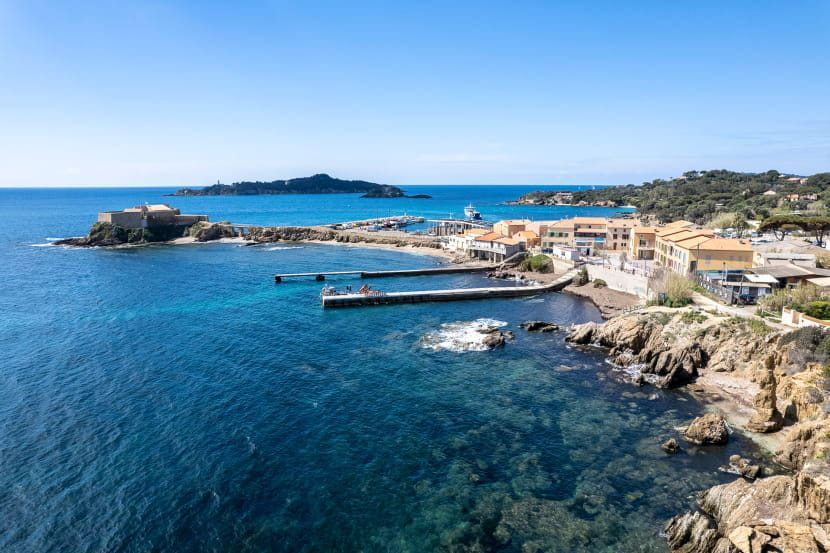 YOUR HOLIDAYS FACING THE ISLAND OF PORQUEROLLES
The deep blue sea, the Fort de la Tour Fondue and the island of Porquerolles all lie in wait for you during your stay with family or friends. La Gabinière is the ideal starting point for walking along the rocky coastline along the coastal path and putting down your towel. Plage du Pradeau and Plage du Bouvet are just a few minutes away.
Don't take the car either to get to the village of Giens, 2 km away, or to Hyères town centre (bus route 67 with the Mistral network), where a host of must-see places await you (Villa Noailles, Castel Sainte-Claire, the hill of Château d'Hyères, the old town and its cobbled streets). The atmosphere of the nearby markets will certainly enhance your desire to sublimate local seasonal produce in your own way, by inspiring you with the bright colours, intoxicating aromas and joyful effervescence that reign in these emblematic places of local gastronomy.
Consult the FAQ to find answers to your questions about organising your stay at La Gabinière, on the seafront in Hyères, or about all the services available on site or nearby.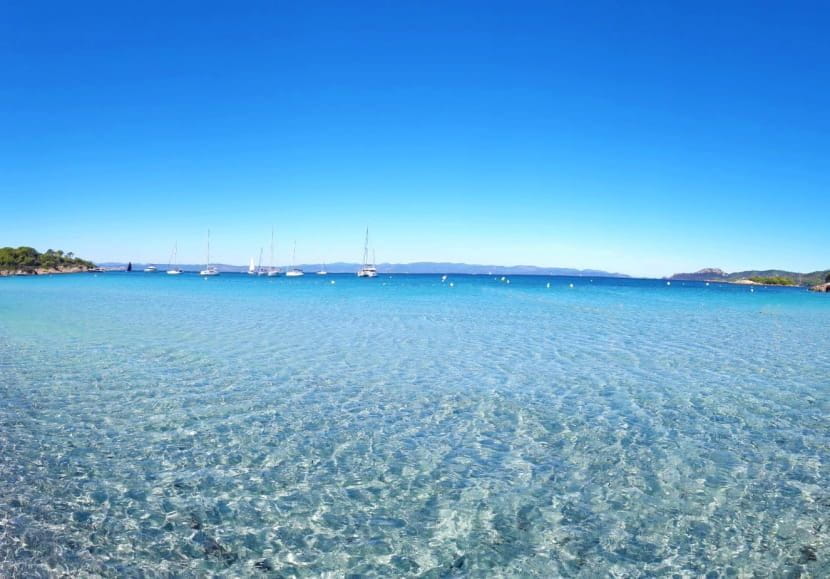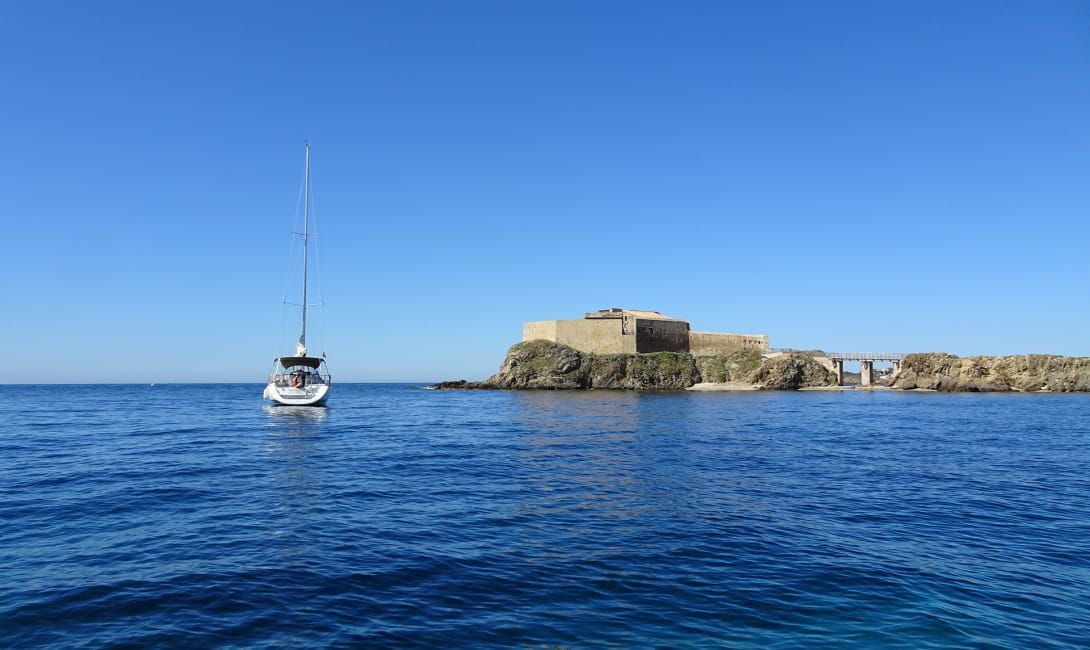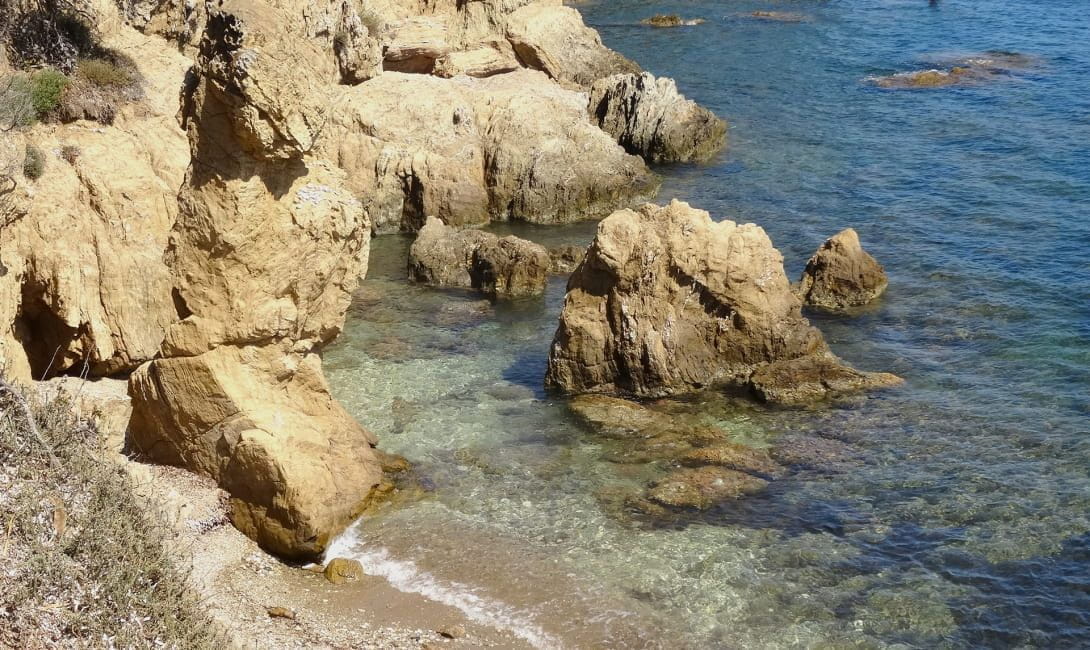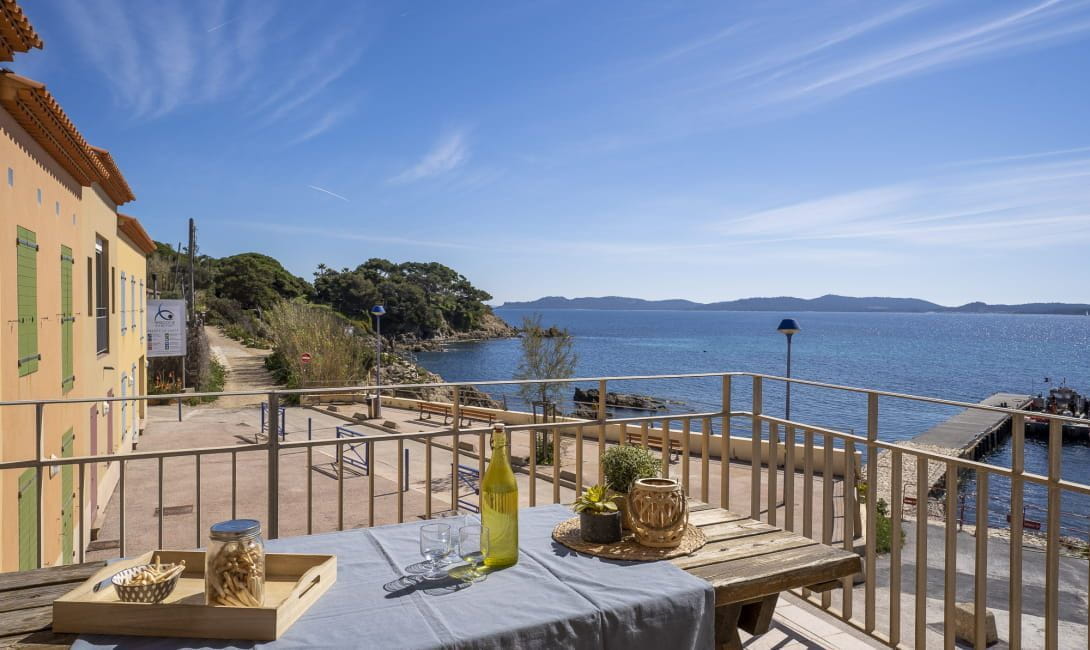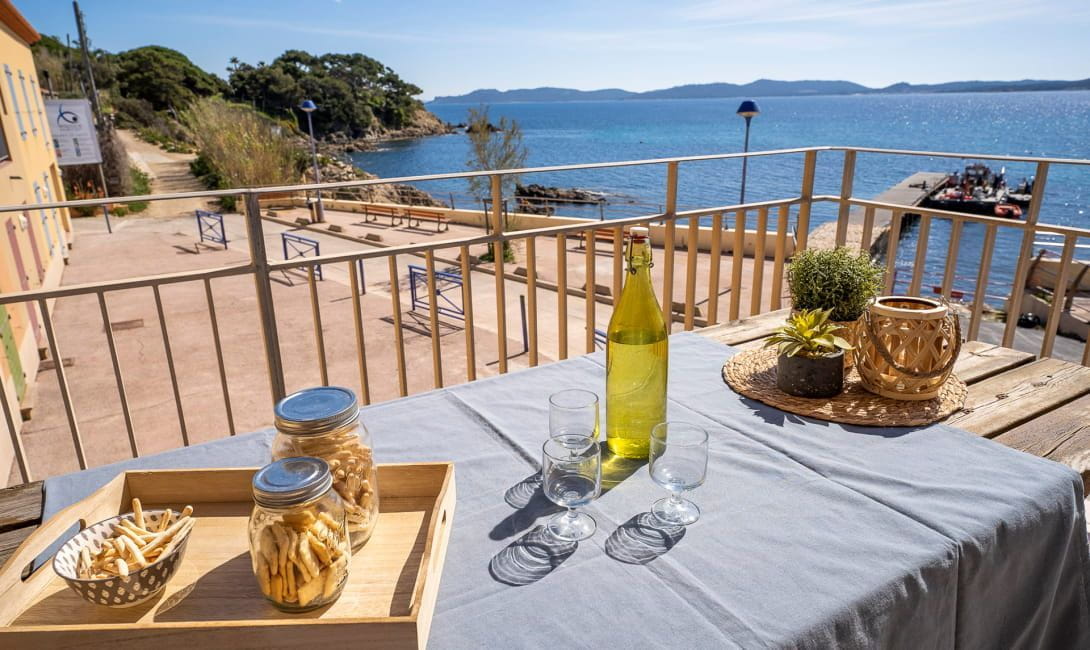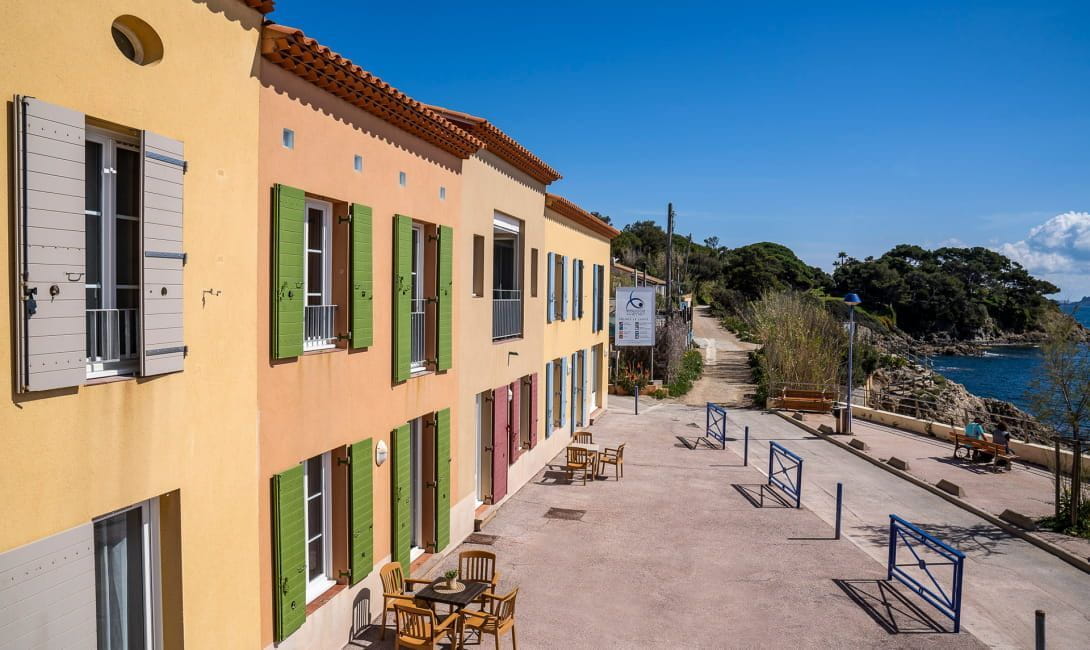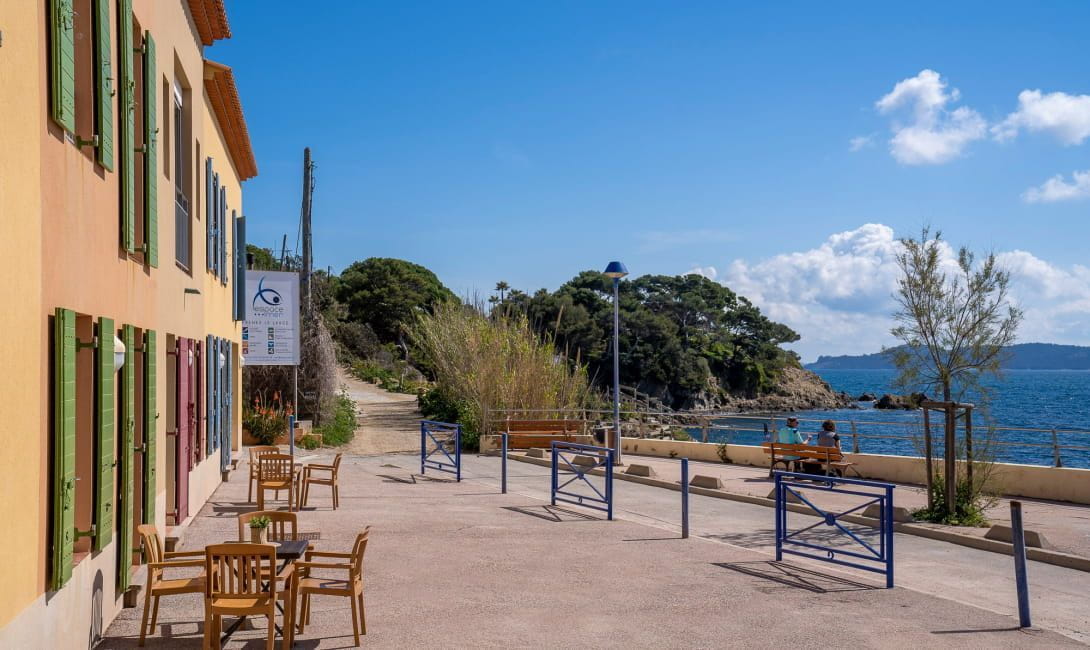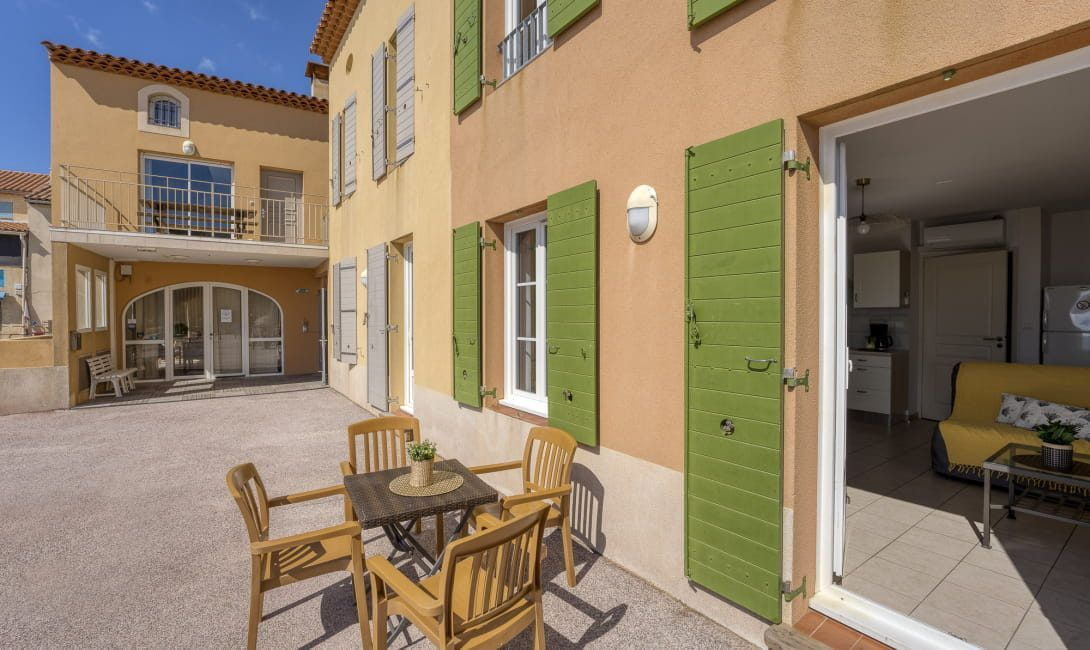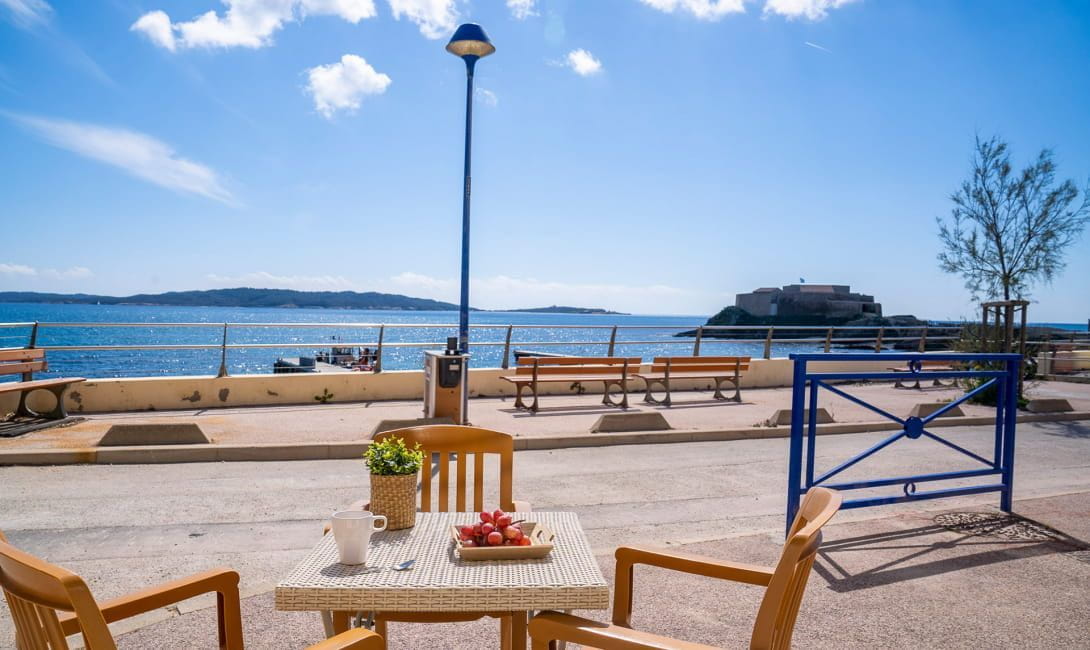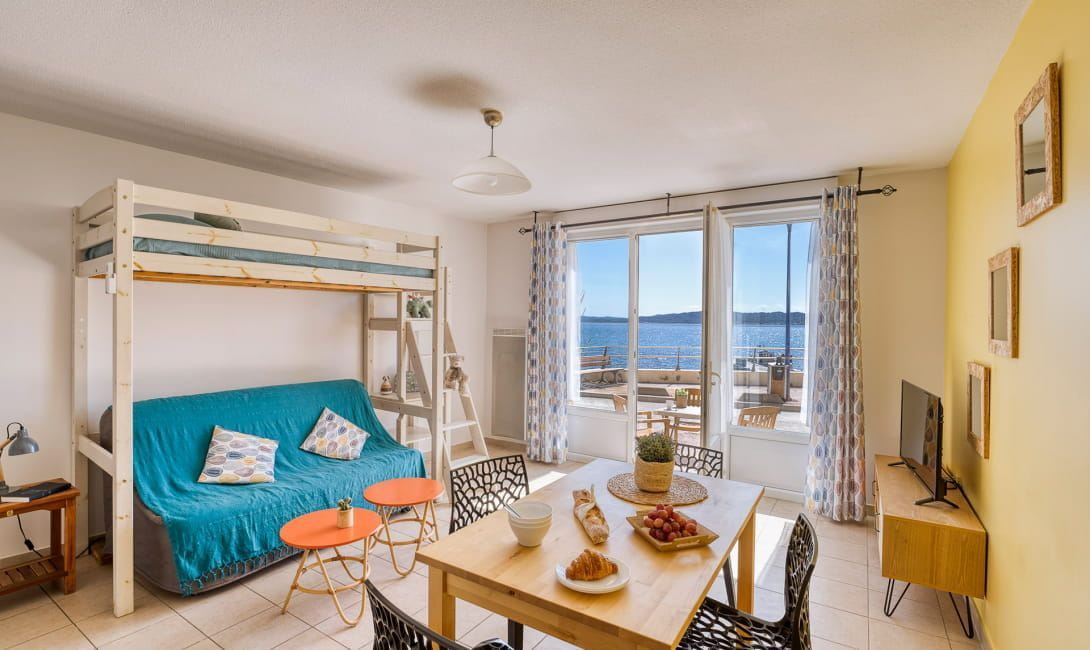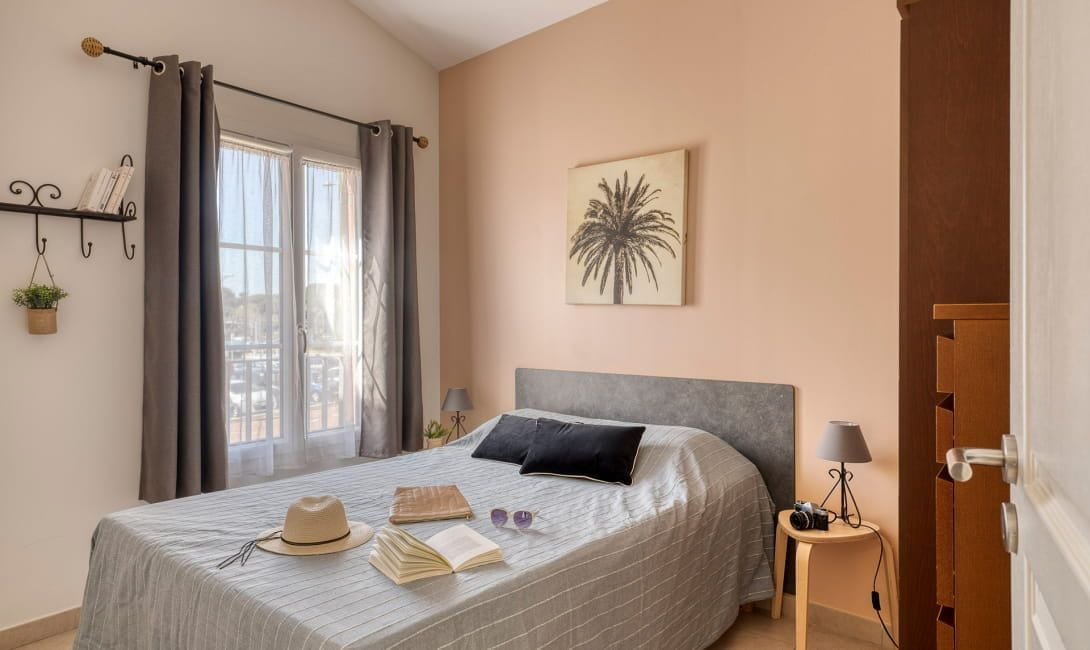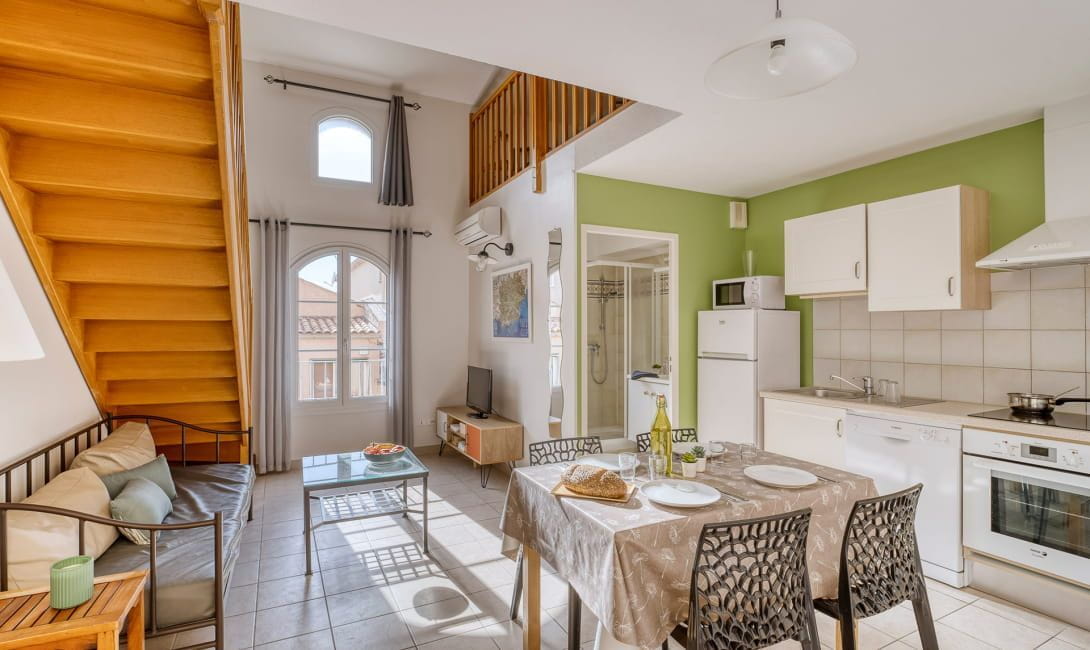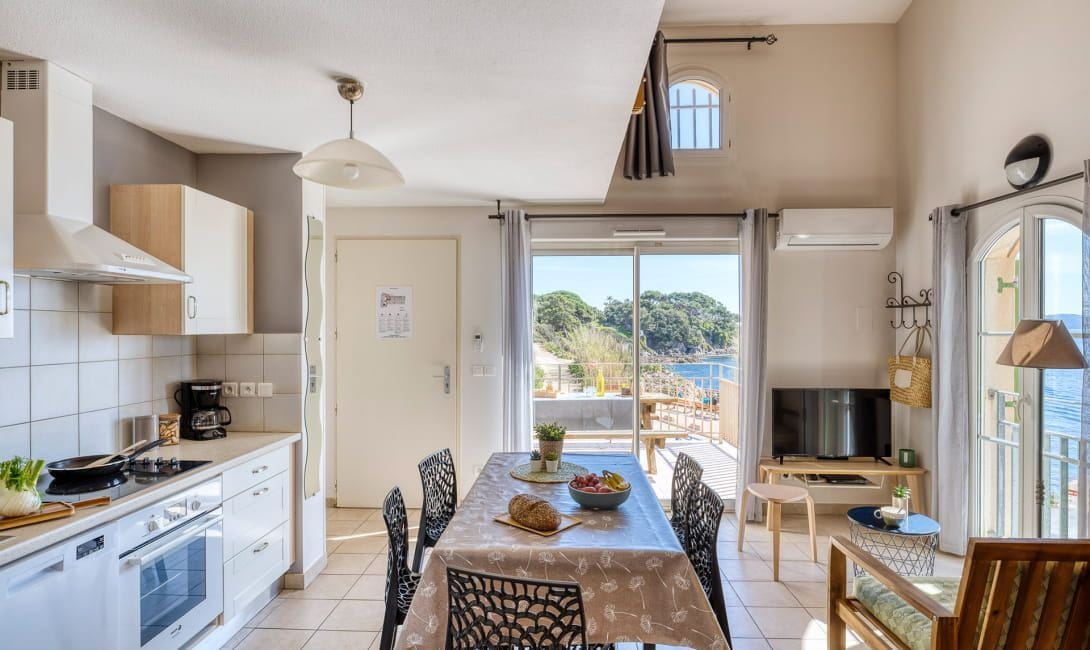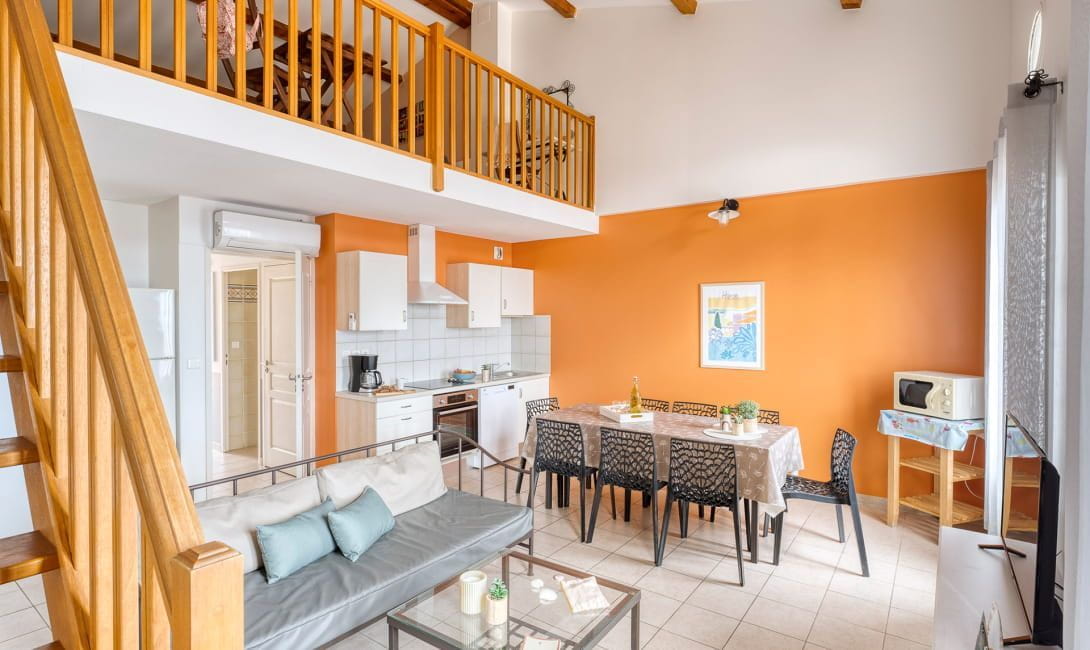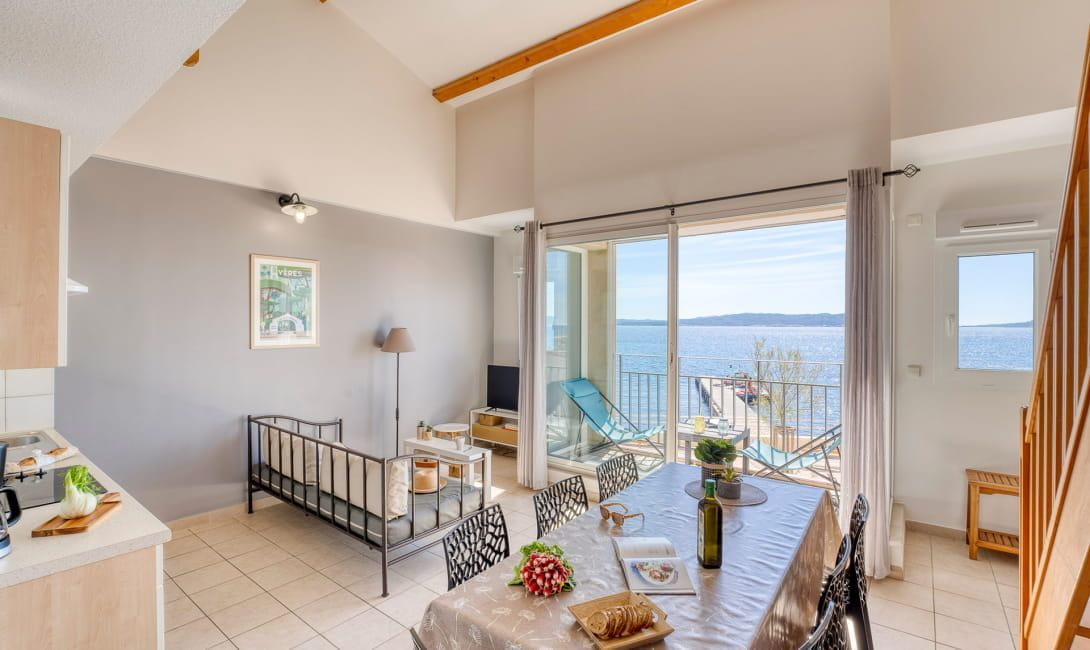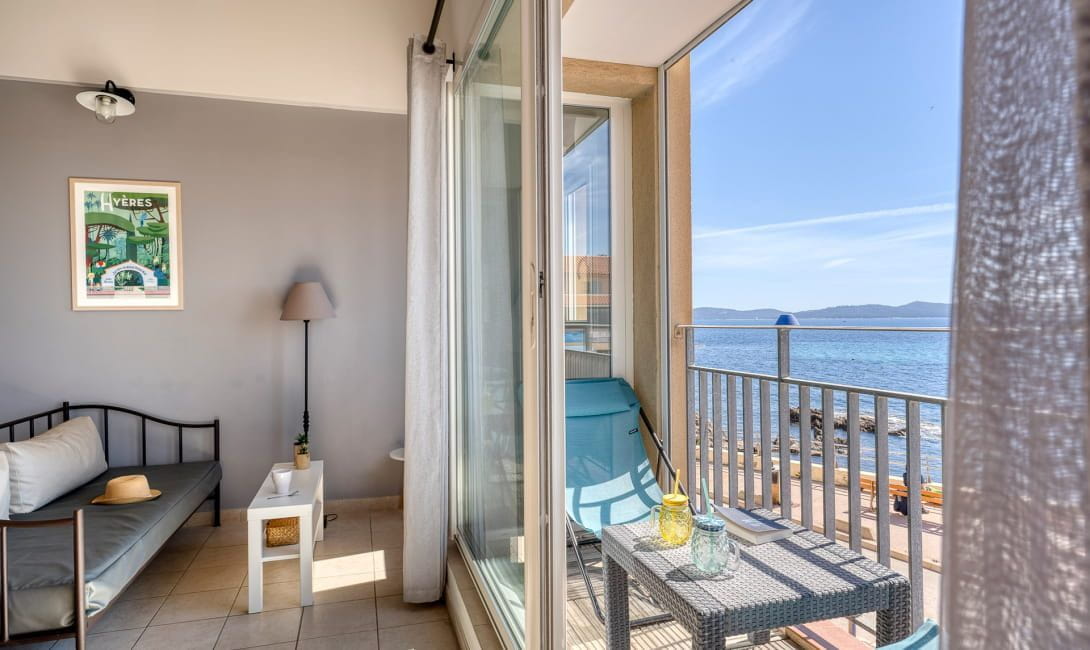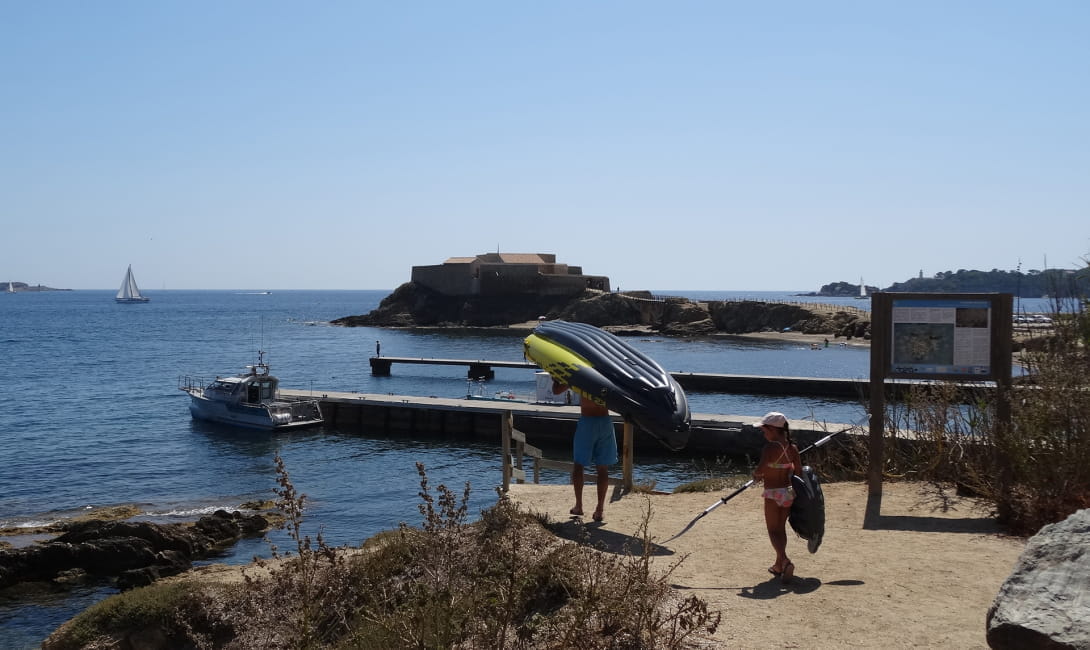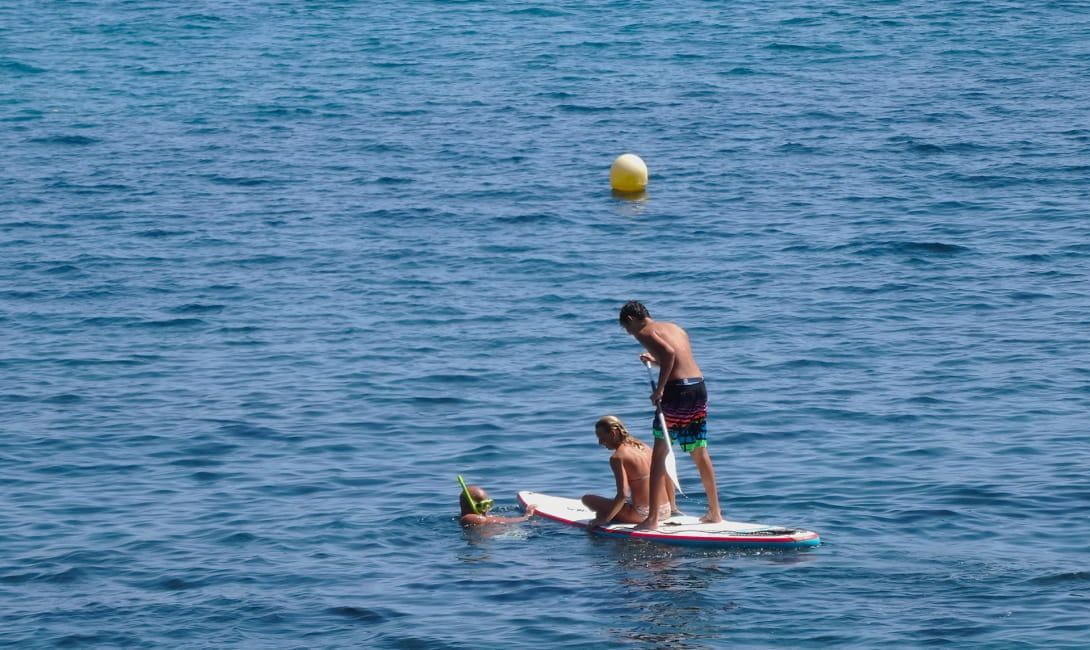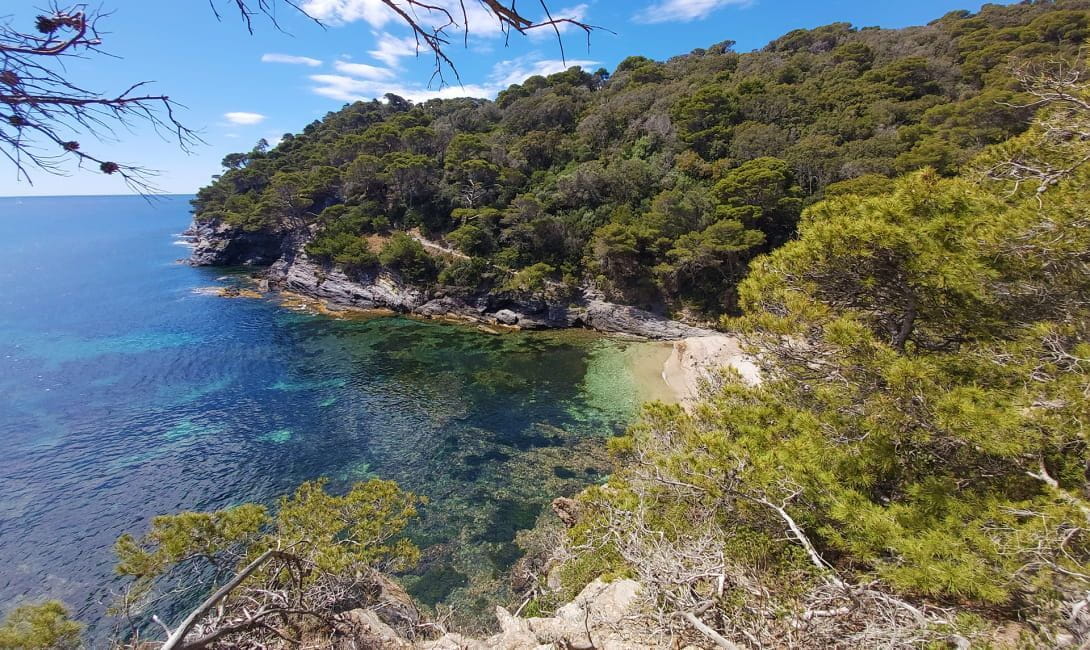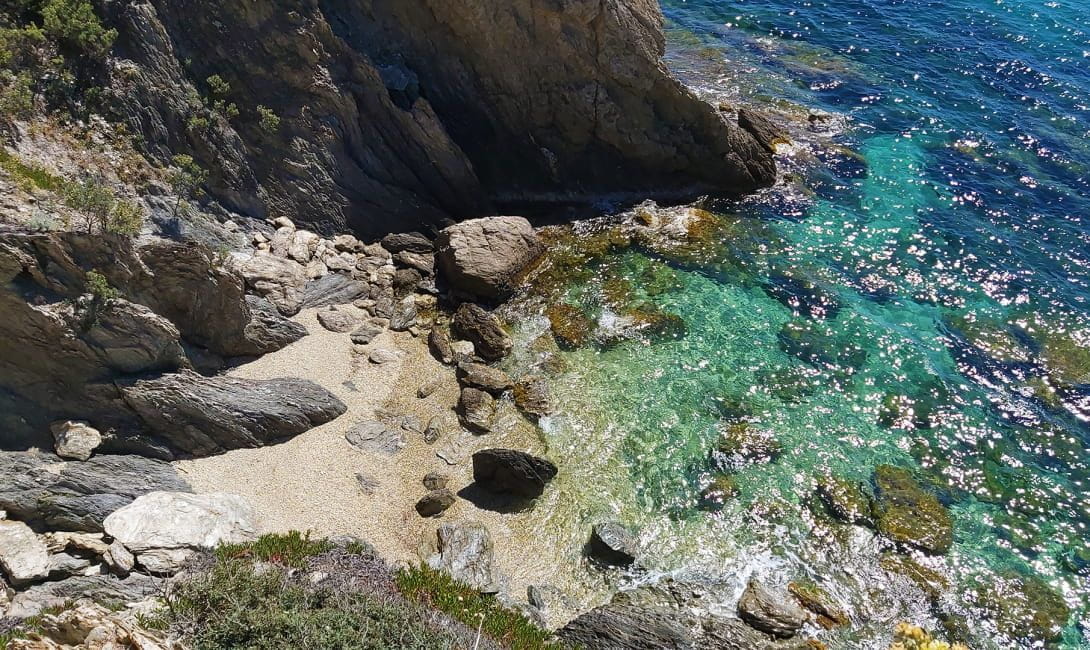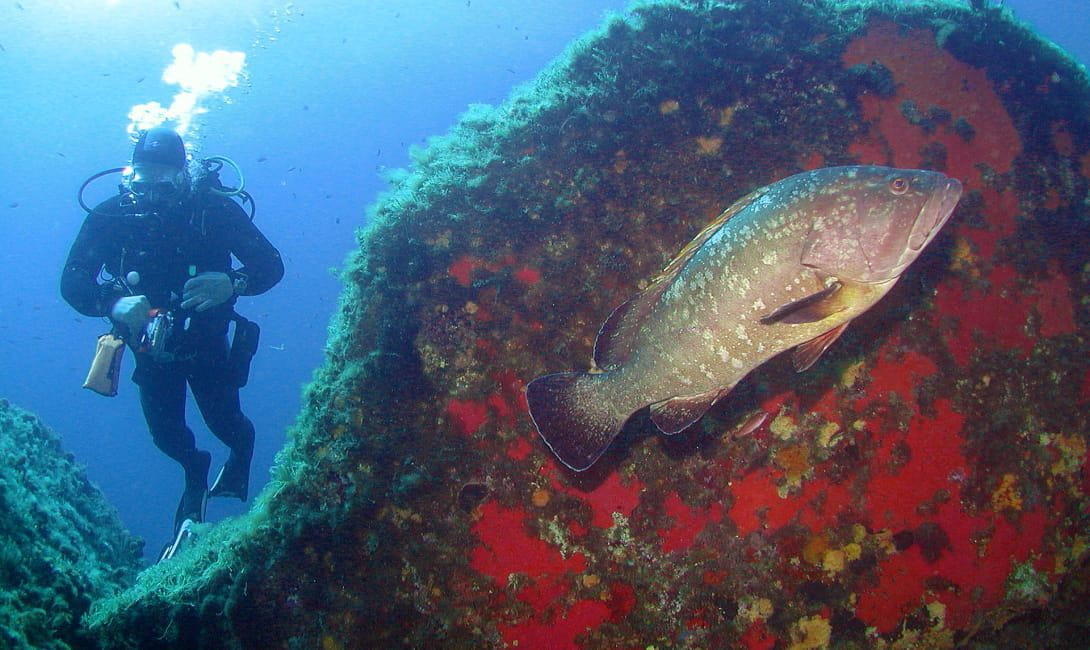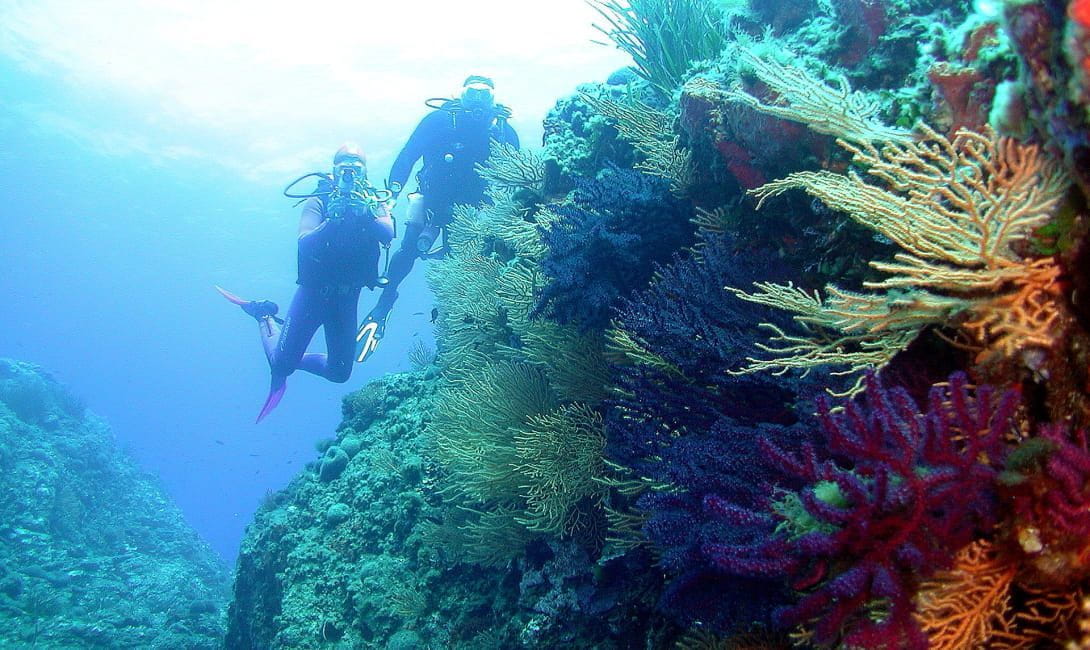 The beaches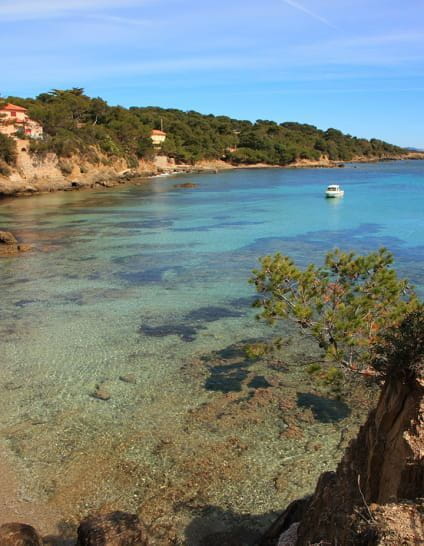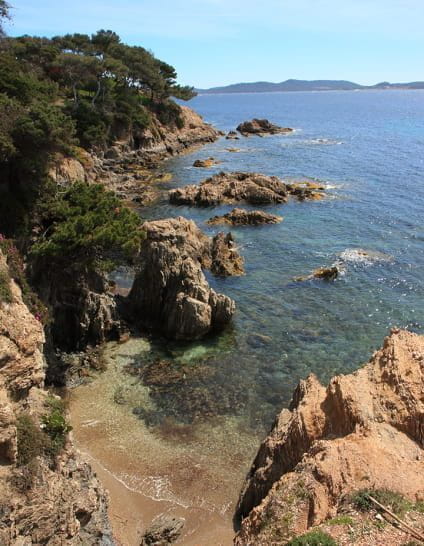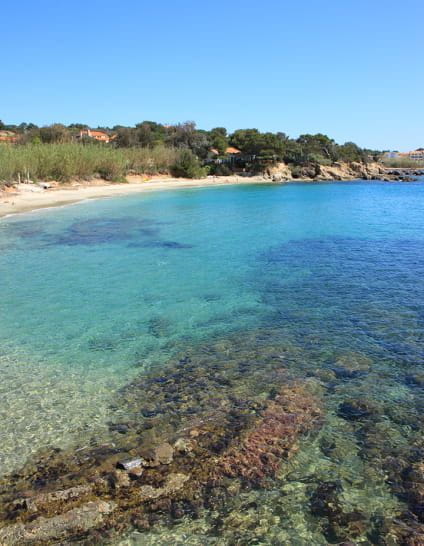 The little extra
Each apartment has a private box allowing you to store your beach or diving equipment (deckchairs, wetsuit, bicycles, etc.).
FAQ
Here are some answers to the most frequently asked questions about Résidence La Gabinière ***
We accept payments by credit card, bank transfer, or in cash.
No. The apartment hotel only opens between from the end of March until the beginning of January.
Monday, Tuesday, Wednesday, from 8.30 a.m. to 13.30 a.m. ;
Friday from 8.30 a.m. to 12.30 a.m and from 4 p.m. to 7 p.m. ;
Saturday from from 2 p.m. to 7 p.m. ;
Sunday from 8 a.m. to 8 p.m. ;
Weekly closing on Thursday.
Relaxation
"Time seemed to stand still, and in that moment of tranquillity, I felt connected to the very essence of the Mediterranean. The worries of everyday life faded away, giving way to inner peace and total relaxation. The sea, eternal and mysterious, was a reminder that sometimes you just have to let yourself be carried along by the soothing rhythm of nature to regain your equilibrium."
– Anonymous author