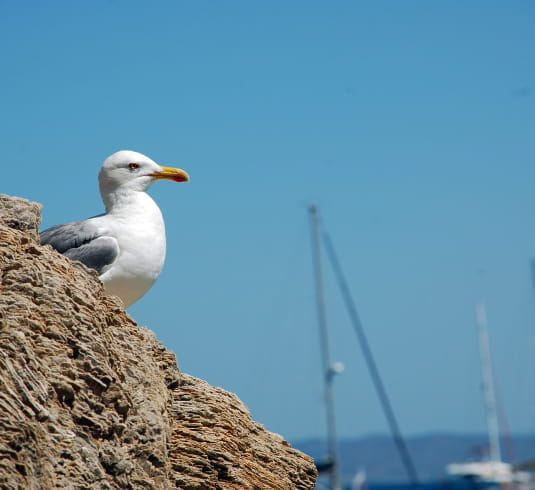 THE GIENS PENINSULA, A PARADISE FOR SEA AND NATURE LOVERS
Whether you are a fan of fine sandy beaches, hiking, or underwater exploration, Giens has everything to satisfy you. For lovers of the sea, the beaches of the Peninsula are simply magnificent. Almanarre and Badine are particularly renowned for their water sports such as kitesurfing and windsurfing, ideal for satisfying your thirst for adventure. The crystal clear waters of the Mediterranean invite you to swim, dive and snorkel in many coves.
Nature lovers will find what they are looking for in the hiking trails that crisscross the Presqu'île, offering you breathtaking panoramas, with views of the Golden Islands, including Porquerolles and Port-Cros, where marine fauna and flora are preserved, as well as in the Salins d'Hyères, wetlands home to more than 300 species of birds, including many flamingos.
But also...
CULTURE, HERITAGE AND LIFESTYLE IN HYÈRES AND THE SURROUNDING AREA !
In addition to the natural attractions, the Giens Peninsula also offers an enriching immersion in the region's culture and heritage. The city of Hyères itself is a historical treasure, with its picturesque alleys in its upper part (Old Town) and its Victorian architecture scattered here and there throughout its territory.
For lovers of the art of living, the region is renowned for its Provençal cuisine. The local markets are full of fresh produce, cheeses, olive oils, honeys and quality wines. You can enjoy typical dishes such as bouillabaisse or ratatouille in the many local restaurants.
Art and history lovers will not be left out: the region is home to many museums, including the Musée de la Marine in Toulon, which traces the maritime history of the region. You can also walk up the hill of the Château d'Hyères, a historic site that offers a breathtaking view of the Presqu'île and the surrounding islands, and visit, if you are more eager for contemporary art, the Villa Noailles or the Carmignac Foundation in Porquerolles.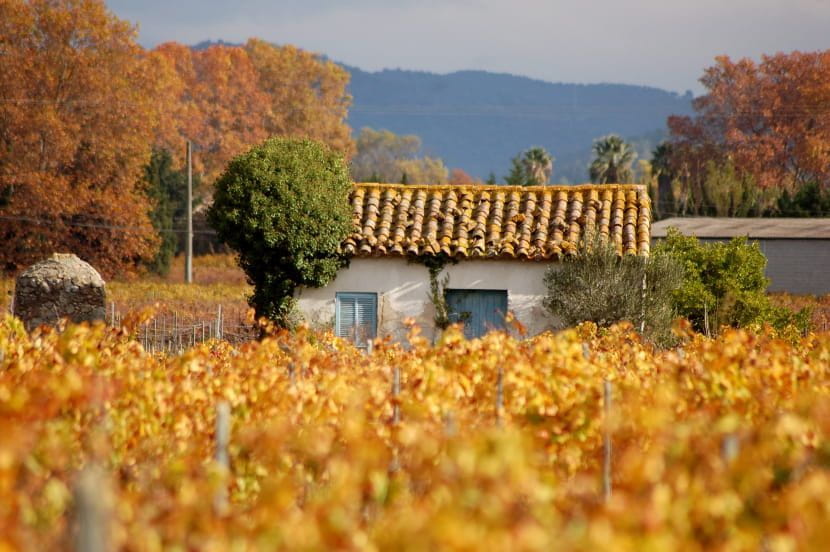 ENTERTAINMENT AND TOURIST ACTIVITIES AROUND OUR ESTABLISHMENTS
The Giens Peninsula and its surroundings also offer a diverse range of entertainment activities for all tastes. Whether you're looking for adrenaline or relaxation, you'll find something to satisfy you.
For water sports enthusiasts, many providers offer activities such as kayak rentals, boat trips to explore hidden coves, and of course scuba diving trips, which offer a unique opportunity to discover the sea from a new perspective.
Families will enjoy the nearby amusement parks and wildlife parks. For example, the Magic World amusement park in Hyères is a great place for children with its rides. The Village des Tortues (Carnoules) or the Tropical Zoological Garden (La Londe-les-Maures), not far from the Giens Peninsula, are other options for a family day out.
In short, the Giens Peninsula, Hyères and the Var as a whole are a vast territory where the sea, nature, culture, lifestyle, water sports and entertainment combine to offer an unforgettable experience of the French Riviera. Whether you're a lazy lover, an adventurer, an epicurean, a history buff, a fan of summer festivals, concerts or jazz aperitifs, or perhaps all of the above, you'll find a wide range of activities and leisure activities to satisfy all your desires.
Our diving partner, Club Espace Mer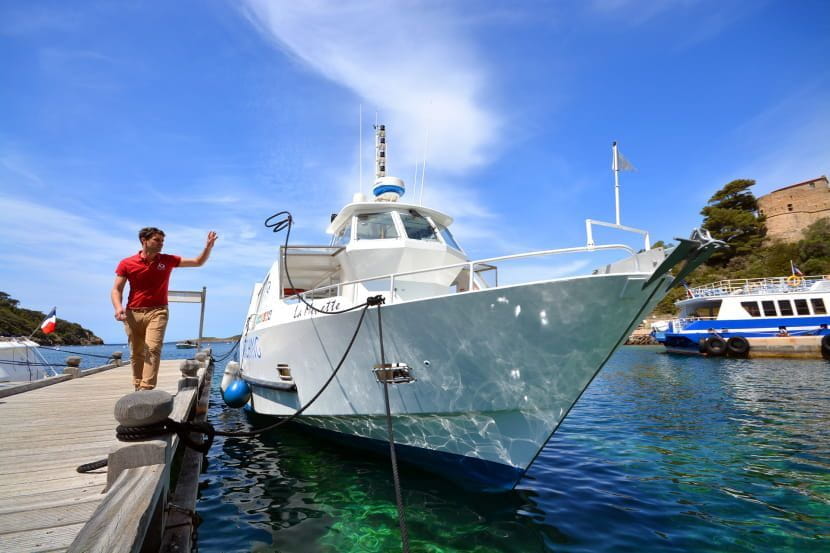 ACTIVITIES WITH OUR PARTNERS
Here you are immersed in a world of adventure on the Giens Peninsula, thanks to our partners, our various cultural suggestions and some local addresses. Whether you dream of diving, sailing on the crystal clear waters of the Mediterranean, renting a boat, practicing thrilling water sports, filling your baskets with Provençal flavors and scents, here are some keys to opening the doors to discovery. Get ready to experience an active, exceptional and tasty holiday on the Giens Peninsula, on land and at sea.